Rate relief for retail, leisure and hospitality businesses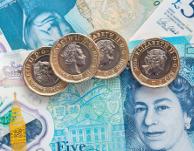 23 March 2022

Business rate payers in Powys are being urged to apply for the Retail, Leisure and Hospitality Rate Relief for 2022-23 that is being administered by Powys County Council.
The Welsh Government scheme is offering eligible occupied businesses a discount of 50% on the business rates bill for a property. The scheme will apply to all eligible ratepayers with a relief cap for all your business properties up to a £110,000.
The business must be in the retail, leisure, hospitality or tourism sectors, for example shops, pubs and restaurants, gyms, performance venues and hotels.
Businesses who meet the eligibility criteria must apply for this rate relief. It will not be automatically awarded like in previous years.
Jane Thomas, the council's Head of Finance, said: "This support will be welcomed by businesses who have suffered or continue to suffer the effects of the pandemic. I would urge businesses that are eligible for rate relief to apply as soon as possible so that the discount is applied to their business rate bill."
Further information on the scheme, including how to apply, can be found online at Retail, Leisure and Hospitality Rates Relief 2022 / 2023