Welshpool Transport Interchange work progressing well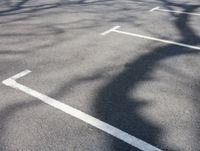 4 May 2022
The construction of the new transport interchange in Welshpool is progressing well, with the final phase of resurfacing the Church Street car park planned to begin on Tuesday 10 May.
To accommodate the resurfacing works, Church Street car park will be closed for ten days from 10 May. However, the smaller car park on the tourist information centre and toilet side, along with Berriew Street car park, will remain open.
Once complete, the new transport interchange will incorporate a bus station, car parking, taxi rank and large covered bike shelter. Ideally situated close to the town centre, with easy access to the shops, the tourist information centre, toilets, and train station.
"The location and layout of the new transport interchange was developed through close consultation with the towns key stakeholders." explains Nigel Brinn, Executive Director Economy and Environment.
"With such close proximity to the town centre and other transport links the new development is perfectly placed for encouraging more visitors to Welshpool and has been built to include both environmental and biodiversity enhancements."
The new Welshpool Transport Interchange is due to be fully operational by the end of May.