Supported Lodgings online event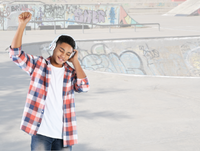 01/06/2022

Could you make a difference to the lives of young people in Powys who need support now more than ever?
Join our online event to find out about our Supported Lodgings scheme and how you could support young people between 16 - 25 years old in Powys who are at risk of becoming homeless.
The event will take place on Wednesday 29 June at 7pm via Microsoft Teams in the comfort of your own home.
Our friendly and experienced Supported Lodgings Co-ordinators will be online to answer all of your questions about how we will support you to guide and mentor young people so they can continue to live in their community and attend their local school.
As a Supported Lodgings Host, you will receive a financial reward, training and support - and the satisfaction of making a difference to the lives of young people who may otherwise face homelessness.
Sarah, a Supported Lodgings Host for Powys County Council said: "The reward comes from seeing a young person grow into a confident, self-sufficient adult, who has positive thoughts about their future.
"If you're a people person and want to make a difference, then becoming a supported lodgings host is definitely for you!"
You'll hear more from current Supported Lodgings Hosts at the online event, so grab a cuppa and a biscuit and join us to find out how you can make a difference!
Simply fill out the form here https://bit.ly/38M7CUq to register your interest and you'll receive a link to join the Teams meeting.