Bring proof of address when visiting the Household Waste Recycling Centre in Lower Cwmtwrch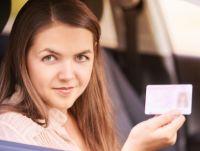 28 June 2023
Residents in the south of the county will be asked to present proof of address when visiting the Household Waste Recycling Centre in Lower Cwmtwrch.
The need to provide proof of address has always been a condition of use for all Powys Household Waste Recycling Centre, but until recently, it has rarely been asked for. However, to ensure the site remains available for all eligible visitors, recyclers will now be asked to provide proof of address to ensure they can access the facilities.
Due to the centres' location on the border of the county, there is an agreement in place with neighbouring authority, Neath Port Talbot Council, that their residents, along with Powys residents can both use the Household Waste Recycling Centre in Lower Cwmtwrch.
"We understand how important our Household Waste Recycling Centres are for residents and want to ensure that everyone that needs to access them can do so, easily." Explains Cllr Jackie Charlton, Cabinet Member for a Greener Powys. "Operating these sorts of community facilities on county borders is always tricky, and although we have an agreement in place for Neath Port Talbot residents to recycle at the Lower Cwmtwrch site, we do not have the same agreement with those living in other nearby counties.
"When taxpayers money is used to provide these essential services, it is vital to ensure they remain available for eligible people to access and not get clogged up by others. We know being asked to provide proof of address may be annoying, but it means we can keep the local services for local people."
Proof of address could include a driver's licence, council tax bill, bank statement, or utility bill. More information on the Household Waste Recycling Centres can be found online: Recycling Centres