Falls Information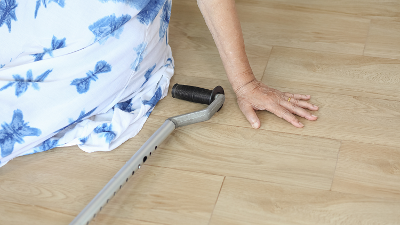 Falls are the second leading cause of accidental injury or death worldwide.
Each year in Wales
1 in 3 over 65's will fall.
1 in 2 over 80's will fall.
If you have fallen once, you are twice as likely to fall again, unless you take action to reduce your risk of falling!
Fall Risk Factors
There are many reasons that you may be at risk of falls.
Medication -
Infection
Footwear
Strength
Equipment
Pain
Environment
Senses
Foot Care
Nutrition/ Hydration
Blood pressure
Cognition
Balance
There are several things you can do to avoid falls and maintain the confidence and reassurance to continue living a healthy and happy life.