Businesses views sought on the skills landscape of Mid Wales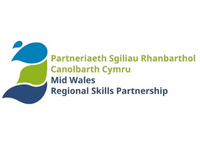 22 September 2023

The Mid Wales Regional Skills Partnership (RSP) is interested in what you have to say about the challenges you face as a business and is currently running a short, 5-minute survey to find out more about these challenges, especially around the recruitment of skills, now and in the future.
Councillor Bryan Davies, Leader of Ceredigion County Council and Councillor James Gibson-Watt, Leader of Powys County Council, jointly said: "The Mid Wales Regional Skills Partnership reports back to Welsh Government on the skills landscape for Mid Wales - by answering these few questions (they) the Partnership can gather important data which will inform and influence change in the right places.
"Our hope is that this survey enables businesses to share their experiences on addressing their skills challenges and upskilling their workforce for the future; and help the RSP inform Welsh Government what skills provision we need for the economy and the people across Mid Wales to thrive."
The Mid Wales Regional Skills Partnership (RSP) sits within the wider Growing Mid Wales team. It is one of four regional skills partnerships in Wales. Primarily a business-led partnership, it works with business leaders and stakeholders across the region to understand the skills provision and labour market needs in order to drive investment that meets the requirements of both employers and workforce.
Link to survey: https://www.surveymonkey.co.uk/r/MWRSPsurvey The survey runs until Friday 27th October.
To keep up to date with all the latest RSP news, you can subscribe to the Growing Mid Wales newsletter by emailing growingmidwales@ceredigion.gov.uk or follow on X/Twitter and LinkedIn.