Primary school applications now open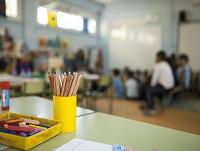 2 October 2023

Applications are now open for children starting primary and junior school in September 2024, Powys County Council has said.
Parents or carers have until Friday 5 January 2024 to complete their application.
Cllr Pete Roberts, Cabinet Member for a Learning Powys, said: "All parents/carers are encouraged to complete this application as soon as possible for a place in a primary school in September 2024.
"If it is not completed in time, then this has the potential to jeopardise their child's place at their preferred school."
Parents/Carers need to complete an online application at Applying for a School Place by Friday 5 January 2024.
If you are unable to apply online please contact admissions@powys.gov.uk
If you don't live near a school, your children may be eligible for free transport. Criteria are different for different types of school, so please check carefully to see if you qualify by checking the Home to School Transport Policy which is available on the following webpage Apply for school transport