Improved Planning Services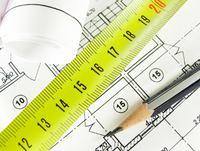 10 November 2023

Understanding and navigating the planning application process in Powys has just been made easier thanks to improvements announced by the County Council's Planning Services.
The service has launched a new-improved planning website including a step-by-step guide on applying for planning permission in the Powys Local Planning Authority.
Cabinet Member for a Connected Powys, Cllr Jake Berriman said; "Applying for planning for a new building or working on an existing structure can be a daunting process."
"We hope that the improvements will improve the quality of applications by guiding applicants and their agents through the process from start to finish. It will also benefit neighbours, communities and interested organisations navigate the system."
The improved website carries useful information on subjects including, planning and permitted development, pre-application procedures, application registration, publicity and consultation, decisions and appeals.
The site also includes a new procedure for making amendments to planning applications as well as frequently asked questions, covering areas such as how to contact the service and how to comment on applications.
Cllr Berriman added that, "The changes are part of several improvements the Planning Service has introduced in response to recommendations in an Audit Wales report."
"We have also strengthened our planning team to ensure Powys residents have a high-quality service and that the Service is held in high regard by all users.
"I am pleased to announce that Gemma Bufton has been recently appointed as the Development Management - Team Leader for the Service and that two Enforcement Planners have been appointed to support our planning enforcement service".