Bus Timetables
Local Bus Times
Services may be reduced or cancelled on public holidays and timetables can change at short notice. Always check fares and journey times before making your final travel arrangements.
Buses in Powys operate on a 'hail and ride' basis and will stop anywhere (outside towns) to pick up or set down passengers, not just at bus stops. Please take normal road safety precautions and only hail a bus where there is a safe place for it to stop.
Complaints about irregular bus services, or bus driver conduct should be reported in writing to the operator with a copy to the County Council.
We welcome suggestions for ways to improve our bus and rail services.
Bus - Traveline Cymru
Go to a map with departure times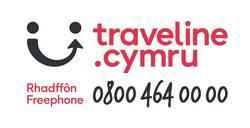 Website: www.traveline.cymru
Tel: 0800 464 0000
To make a complaint about bus services email wales@bususers.org
Train - National Rail Enquiries
Website: www.nationalrail.co.uk
Tel: 08457 484 950
For complaints about rail services email hello@passengerfocus.org.uk
College Bus Times
This information is currently being updated. We will publish the new timetables as soon as possible.
School Bus Times
Click here to find your school bus timetable
Please find Contractor details for Home to School Transport below: