Children with Disabilities Team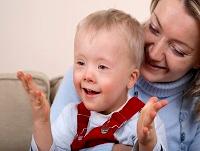 The Children with Disabilities Team help children who have a disability which affects their everyday life. This team is part of the wider Integrated Disability Service.
Who can we help?
Our team can work with:
Children who are blind or have a visual impairment
Children with a hearing impairment
Children with severe, profound and/or complex disabilities.
Children with a chronic illness which has a marked adverse affect on daily life
Children with a physical disability which is permanent or long term
Children with autism
If you are not sure whether your child qualifies for help, please contact us.
How we can help
You can ask for help yourself or you can ask someone else, like a friend, teacher, health visitor or doctor to get in touch with us for you. We will need to know more about your child to find out if we can offer you an assessment for services. We may ask for your permission to get in touch with other people who know your child. We'll then let you know whether you are eligible for an assessment.
We may be able to offer you:
holiday play schemes
care at home
some aids and adaptations
financial help (e.g. money towards travel costs for hospital visits)
introductions to local support groups
short break services
Those on the Index of Disabled Children will receive a Newsletter
Contacts
Email: people.direct@powys.gov.uk
Phone: 01597 827666
Address: The Park, Newtown, Powys, SY16 2NZ (north)
Address: Neuadd Brycheiniog, Cambrian Way, Brecon, Powys, LD3 7HR (south)
---