Gas grill safety modification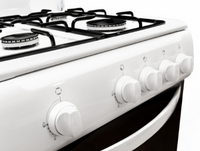 14 November 2022
Consumers in Powys affected by a safety warning about the use of gas grills on certain gas range cookers are being urged to book a free safety modification with the company.
Glen Dimplex Home Appliances are required to visit every home containing Belling, New World and Stoves cookers to implement a free technical modification so that the operation of the gas grill is safe.
The Office of Product Safety (OPSS) issued a safety warning to consumers that if the gas grill is used with the door closed, then there is a risk that dangerous levels of carbon monoxide can build up, posing a risk of serious injury or death to those within the immediate environment.
Now Powys County Council's Trading Standards Service want affected consumers to contact Glen Dimplex Home Appliances immediately to book an appointment for the free safety modification.
Consumers must call 0800 110 5728 or email consumersupport@glendimplex.com to register for the free modification.
Cllr Richard Church, Cabinet Member for a Safer Powys, said: "I urge consumers who have these gas appliances to book their free safety modification with the company so that the operation of the gas grill is safe.
"Until the gas grills are made safe, then affected consumers must only use the gas grill with the grill door open."
For further information, consumers should contact GDHA on 0800 110 5728 or via their website: