Powys Energy Saving Scheme Benefits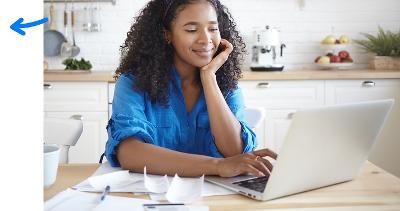 The 'smart' battery technology with solar PV is linked to a time-of-use tarrif known as a 'smart' energy tariff. This means that the solar energy can be captured and stored in the batteries, or can be sold to the grid, or bought at a cheaper rate to support heating the hot water and to maximise savings when needed. Energy stored in the battery just requires a change in routines and habits with all domestic appliances, such as avoiding the use of lots of high powered appliances at the same time, in favour of staggering their use throughout the day.
Some results from the estate (as mentioned on the previous Background page), as a typical semi-detached house built 25 years ago has moved its energy efficiency rating of a low 'F' to a very high 'B' EPC. The main heating changing from using a boiler, radiators and LPG heating to the installation of an ASHP, full electric system with Solar PV, battery storage and radiators. The heating controls have also gone from an 'average' rating to 'very good' with time and temperature zone controls. With the fabric first approach the roof insulation has been improved from 200mm to being topped-up to the current standard of 300mm
There is no doubt that every property needs to be treated individually, due to the footprint and factors such as roof elevation and orientation for solar panels and space constraints, highlighting the importance of a quality survey and assessment to provide the best solutions for every household.
To date, more than 500 households have had energy efficient measures installed in Powys, supported by the grant measures with ECO4 (Energy Company Obligation). There is also further support available through a partnership with The Robert Owen Community Banking Fund to help affordability options with interest-free loans and zero fees for balances.
Key results of the properties completed at the time of writing:
Average EPC rating before measures - 36.3 (F)
Average EPC rating after measures - 86.3 (B)
Measures installed - Insulation, Air Source Heat Pump, Smart Heating Controls, Solar Photovoltaics, Smart Battery Storage linked to a Smart Energy Tariff.
Average cost of measures: £33,643.00