Free school meals holiday vouchers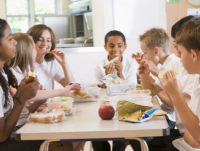 18 July 2023

Plans to support Powys families with a Free School Meals holiday payment during this year's summer holidays have been approved by Cabinet, the county council has said.
At the end of June, the Welsh Government advised that it was ending its support for free school meal provision for children during holidays and half terms. The scheme was introduced during the Covid pandemic to address 'holiday hunger' and help families struggling during the cost-of-living crisis.
Powys County Council will now provide free school meal holiday vouchers to eligible families for the 2023 summer holidays after Cabinet gave the go-ahead today (Tuesday, July 18) to fund the vouchers, which will cost approximately £280,000.
This one-off funding by the council will enable the provision of the school holiday meal vouchers for the 2023 summer holidays only.
Cllr Matthew Dorrance, Deputy Leader and Cabinet Member for a Fairer Powys, said: "The cost-of-living crisis has impacted all residents across the county but especially those from low-income backgrounds.
"As a council, we can help take some pressure off families who are struggling to make ends meet by providing free school meal holiday vouchers to eligible families. It is important that our children and young people can enjoy their summer holidays in the knowledge that there is food available for them."
Vouchers will be issued during the summer holidays, which starts in Powys on Monday, July 24.
Cllr Jake Berriman, Cabinet Member for a Connected Powys, said: "The late notice that councils across Wales were given about this scheme stopping would have had a detrimental impact on low-income families. Not only would they lose out on the voucher scheme but they would also have had a very limited time to adjust their family finances accordingly.
"Our decision will help support those eligible families to provide food for their children during the summer holidays."
Cllr David Thomas, Cabinet Member for Finance and Corporate Transformation, said: "The voucher scheme introduced by the Welsh Government was a grant funded scheme so no existing budget has been allocated for this activity.
"To fund this scheme, we will draw the down the funding from the council's central Risk budget. This is the right course of action to ensure that those families are able to feed their children during the summer holidays."