Powys Energy Saving Scheme Questions and Answers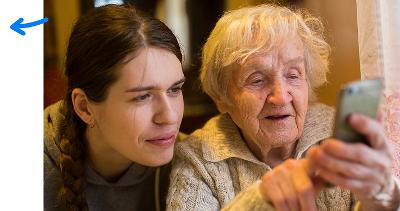 What is the Warm Wales Powys Energy Savings Scheme and who funds it?
The Warm Wales Powys Energy Saving Scheme is available to qualifying Powys residents through the Community Interest Company 'Warm Wales', designed to help tackling the ever-increasing problem of fuel poverty for our residents. It offers funding for energy efficiency improvements with a 'whole house' approach to improving your property. The scheme is funded almost in its entirety by the Energy Company Obligation (ECO), which is a government energy efficiency scheme administered by OFGEM. ECO4 will be a four-year scheme running from April 1st, 2022, to March 31st, 2026. Where available, Powys County Council have also made funding available to contribute toward energy efficiency elements which are not funded by ECO4 in the form of a small grant and/or interest free loans.
How do I qualify, which improvements are available and is there any cost to me?
Funding is available for properties with an E, F or G EPC rating, D rated properties may also be considered on a case-by-case basis, but the funding and measures available is limited. As part of the qualification process, you must meet the generous net income threshold set after allowable household expenses (mortgage/rent/council tax/ALL fuel bills) have first been deducted from your net income and is set dependent on your household composition. Any savings do not affect your qualification, but income received from them is accountable for qualification purposes. Should you receive any income related benefits, housing or council tax benefit or suffer from certain pre-existing health conditions, you will automatically qualify without the need to provide income evidence.
The measures available under the scheme are: Loft Insulation, Room in the Roof Insulation, Flat Roof Insulation, Cavity Wall Insulation, Solid Wall (Internal or External) Insulation, Underfloor Insulation, Air Source Heat Pump & refurbished/new Central Heating System, Smart Heating Controls (TTZCs), Solar electric panels (PV) & subject to fund a grant or an interest-free loan towards a Solar Battery and Energy Saving Lights.
All projects are offered fully funded, without ANY initial outlay from you (with exception to batteries and energy saving lights which are subject to available funding). Interest-free loans are available repayable based on energy savings over 5 years from our partners Robert Owen Community Banking Fund (who administer funds on behalf of Powys County Council). The Scheme Coordinator will advise if you have qualified for the FREE or assisted Solar Battery.
Can I choose who does my installation measures?
Simply put, NO. To install under the Warm Wales Powys Energy Saving Scheme all contractors must have undertaken the relevant Government accredited qualifications and checks and have access to ECO funding. Our panel of installers are fully vetted and pre-approved by our scheme having completed previous installations on other schemes to an extremely high standard.
What happens if I move or sell the house after having works completed?
There is no tie-in or repayment should you move or sell your property ANY time after works have been completed. In fact, providing your new property qualifies, you can apply to improve your new home providing it meets the qualifying criteria also.
What's the process after I have been approved on the Scheme and can I choose what measures and/or manufacturer I have installed?
To formalise qualification and to determine what measures are approved/funded for install we will need you to evidence your income and provide a Council Tax & Electric Bill which on receipt, will enable us to instruct a Retrofit Assessment (Funding Survey) and Technical Survey (Installation Survey). These surveys can take 2-4 hours and enable us to assess the energy inefficiency of your property, which determines how much funding is available for you. The less energy efficient your property is the more funding is available to improve your home. ALL measures approved for funding MUST be installed as part of the project of all energy efficiency improvements to your property. No part projects will be undertaken. Which measures are installed is determined by the savings outweighing the total cost of installing each improvement measure over the measures' lifetime. You are NOT able to 'pick & choose' which measures or the manufacturer you want. Also, certain measures only qualify and are dependent on another measure being installed such as Solar Panels & an Air Source Heat Pump. Once we have modelled your property based on the funding available, we will inform you which measures we can install and agree an install date for each measure. We are happy to provide details of the measures/systems to be installed including any design calculations and alterations (such as radiator changes) that are required to your property on request.
How do Air Source Heat Pumps work. Are they more efficient than other forms of heating?
An Air Source Heat Pump extracts heat from the outside air in the same way that a fridge extracts heat from its inside. It can extract heat from the air even when the temperature is as low as -22° C, as it utilises sophisticated refrigerant in the unit that boils at around -25° C, to start producing its renewable latent energy. Unlike gas and oil boilers, heat pumps deliver heat at lower temperatures (35-55° C) over much longer periods. The flow temperature required is determined by the insulation qualities of your property. The less energy efficient the property is, the higher the flow temperature needs to be to effectively heat it. All properties are different, and each system will have its own bespoke design to ensure maximum effectiveness and efficiency. All rooms will be heated fully with a wet central heating system. To compensate for the lower flow temperature of the new heating system, we ensure that radiators & pipework (no microbore) are suitable and large enough (replaced where necessary) to emit sufficient heat to each room.
Heat pumps need electricity to run (as all boilers do also), but the heat they extract from the air is constantly being renewed naturally, making it around 300% efficient compared with an oil/gas boiler which is only 50-93% efficient! This means that for every KW of energy you spend you get 3KW of heat back! Typical savings are 15-30% compared to an Oil Boiler, 25-50% compared to an LPG or Solid Fuel Boiler and over 50% for Electric heating! Of course, should Smart Controls, Solar PV and Smart Battery Storage be introduced as part of your install project, the savings are as much as 75% on your current energy costs and will ALWAYS be more efficient than ANY form of other heating method currently used, including Mains Gas!
I currently use my Range cooker or my Open Fire to heat my room/water/heating, can I keep this?
The ethos of the project is to make your house as energy efficient as possible. An open fire is one of the most least efficient ways of heating a room/house, as most of the heat (around 60%) goes through the chimney and can cause unrestricted and uncontrolled draughts and airflow. It also greatly increases the heat demand in the room/house meaning an Air Source Heat Pump and radiator/s for the room would be drastically oversized or even become unsuitable! As we are investing in your energy efficiency it would be worth considering closing the chimney/fire or investing in a replacement closed log burner. The technical survey will determine what action (if any) is required.
Also, a condition of the scheme is that 100% of your property's heat AND water demand is satisfied by the new heating system. Sharing heating elements to satisfy the heating and/or water demand of the property is also incompatible, potentially dangerous, against install regulations and will result in Heat Pump failure and/or damage. Should your existing Range Cooker or Log Burner/Open Fire do this it will need to be disconnected from the system.
How long does the project take to install and is there much disruption?
This is dependent on the extent and nature of works involved in each project. For new heating systems and Solar PV, this is typically completed in 2-3 days and will almost certainly involve the replacement of some/all pipework and radiators. Any new pipework will be in copper, and wall mounted. This can remain visible or covered with trunking with any new visible pipework or cabling kept to a minimum where possible. Any invasive works required to the walls/ceilings/floors will be repaired and filled and made good. If you don't currently have a water cylinder in the property, we will need to make room for a plant room to house the Air Source Cylinder & Ancillaries plus the Solar PV inverter & battery (if not put in the loft). The size required is around 1.5m x 1m. Should this be an issue (subject to funding) it may be possible to house the cylinder in a garage/outhouse or specially made shed outside. Should your install require Internal Wall insulation or Room in the Roof Insulation, this can be quite disruptive as all external walls will need insulating and the walls reskimming. This can take anywhere from 2-6 days, depending on the size of your property and add an additional 50-75mm onto the wall thickness. All windowsills and electrics will be made good; however, you will be responsible for redecorating and reinstating the skirting boards to the affected walls.
How does this Scheme affect my property?
As the property owner and/or energy user, this fantastic funding opportunity can be worth tens of thousands and offered fully funded. The project improvements to your property will in turn add significant value and transformational energy efficiency (typical projects raise the SAP rating to a B which currently does not include battery energy storage) of your property, drastically reduce maintenance costs and save you or your tenant up to 75% on your fuel running costs (dependent on your current fuel type and age of system). It will also help reduce climate change, offering a clean, sophisticated renewable energy solution, eliminating your carbon footprint.
Do I need Internet and a Smart Meter and do I need to change my Electricity Provider/Tariff?
To have a Solar Battery installed under the Scheme, you will need an internet connection and Wi-Fi. Also a Smart Meter will give you the ability to access all the energy saving options available to your new system. In addition, to maximise your energy savings potential you will need to access a 'time of use' tariff (such as Octopus Agile). This allows you to buy and sell electricity wholesale at the most opportune times. Your Battery will store electricity from the grid when the cost per kW is at its cheapest and sell when energy is not required at peak times when the price is high. Don't worry, the smart hybrid inverter & battery links up with your smart meter to monitor electricity price costs every 30 minutes to automatically determine when to 'buy & sell' your energy. You will need a smart meter and internet access for this service and if not, we may be able to provide you with a 4G dongle to utilise this service.
Will I own the equipment? Who is responsible for servicing/maintaining the equipment?
Under ALL circumstances you will own any equipment installed under the scheme from day 1 and any savings or benefits from the measures installed (such as Solar PV) are yours to fully enjoy and benefit from. You retain full control of the equipment and are responsible for normal servicing and maintenance costs outside of the equipment warranty at your cost.
I'm a landlord and rent out a property, can I benefit from this scheme?
Absolutely! As the property owner, you can utilise the scheme (subject to tenant and property qualification) for all eligible properties. Your tenant I'm sure, will appreciate and benefit from the fuel savings and increase in energy efficiency and effectiveness of living in a warmer home, resulting from installation of energy efficiency improvements.