Become a registered childminder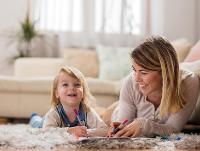 Working in Childcare
New resources about working in childcare are available from the Social Care Wales.
More information from Social Care Wales about work experience in Social Care and Early Years can be found on their website.
Getting Started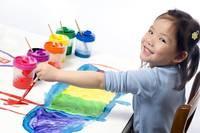 The CIW have produced an information pack on becoming a registered childminder. They have guidance on the registration process as well as information on regulations and national minimum standards.
If you are interested in becoming a childcare provider the Childminding Recruitment/Support Officer at Powys' Childcare Business Support Team can help you find advice and support.
E-Learning
There is an E-Learning package from HM Revenue & Customs which covers subjects including:
Starting a business
Registering your self employment
What records should I keep?
What can I claim against my income?
The package is designed to be convenient to use - you don't have to do it all at once.
12 steps to becoming a childminder
Contact the Childcare Business Support Team to arrange and attend a briefing session on 01597 826058.
Write to your landlord to ask for permission to run a business from your home if you are in a rented property.
Read the National Minimum Standard guidelines from CIW and ask for childminding registration application forms and DBS check forms (or download and fill in the application)
Book your place on the CYPOP 5 Childminding course through the Training Unit.
Draw up policies and procedures as you will need to include these in your registration application. Powys' Childcare Business Support Team have sample policies for you to adapt.
Book a First Aid Course and Food Hygiene course and any others that are relevant to you. We would also recommend you attend a Child Protection course. These are free through the Training Unit.
Fill out your CIW application and DBS check forms, making sure you include any relevant documents and information. Make an appointment with CIW in Carmarthen to go through your application (0300 7900 126).
Check your house from the view of a small child and make adaptations as necessary - e.g. pad sharp corners and fit child-proof locks on cabinets.
Contact Powys' Childcare Business Support Team for suggested membership and insurance companies. Check your vehicle and house insurance. You will require business use on your car insurance.
Work out a budget and buy the equipment you will need.
CIW will contact you to arrange a pre-registration visit; once you have completed all their recommendations you will then be registered.
Contact the tax office and HMRC to register as self employed. You are also eligible for a grant of up to £200 from the CYPP when you register. Contact Powys' Childcare Business Support Team for more information and a grant form.
The Childcare Business Support Team will continue to support you and offer guidance and advice with any issues you may have.
If you want or need more information you can contact Powys' Childcare Business Support Team.

Contacts
---