Our Offer to You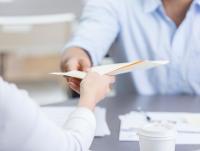 Competitive Pay
We offer competitive pay and reward the hard work of our staff. You can find full salary information for individual roles in our vacancies.
First Class Training and Development
We invest in our employees to make sure you have the right skills and experience to provide a first class service to the people of Powys.
The training includes professional social care development, IT and administration and management development. You will have access to a supervisor who will support you in your continued professional development in your chosen role.
Find out more about training and staff development
A great place to live
Powys County Council is a stunning county that has beautiful, rural, scenery and communities, which brings with it numerous benefits:
Royal Welsh Agricultural Show
The Green Man Festival
Hay Festival of Literature
Elan Valley
Brecon Beacons
Relocation Packages
We offer various relocation packages, up to of £8,000, to assist you with relocating to live nearer to your new place of work (subject to eligibility). This covers:
removal expenses,
legal and Agent fees,
disturbance and/or settling in allowance,
bridging loans for mortgages,
separation/ lodging allowance, and
travel allowance which covers the payment of a weekend travel allowance for journeys to and from the former home (until the former home is disposed of but not exceeding 3 months)
Work/life balance
We are committed to helping our employees achieve the perfect balance and still be responsive to meeting changing needs of the service.
Powys County Council offers agile working opportunities and flexible working patterns, however the working arrangements are dependent on the job role and needs of the service. You will be expected to work throughout your designated area. This may involve you being based at locations other than your administrative base in accordance with service needs.
Annual Leave
You will receive a minimum of 24 days annual leave (plus bank holidays) rising to 28 days following completion of 5 years continuous service in local government or related services.
Benefits and Savings Scheme
As an employee of Powys County Council you will have exclusive access to our benefits and saving scheme to help you save £100s or even £1000s every year. You will be able to get discounts on high street shopping, groceries, travel, eating out, attractions and lots more. Great discounts and cashback are available at retailers including Tesco, Marks & Spencer, Debenhams, Costa, B&Q, Hotels.com and Sainsbury's.
Excellent Local Government Pension Scheme
We offer membership to the Local Government Pension Scheme. Contributions range from 5.5% to 12.5% of pensionable pay based on earnings. If you are transferring from another local government employer your service will be aggregated. A new employee may also be able to transfer their benefits from other schemes.
Healthcare
Our occupational health team are available to offer support and guidance on health matters affecting work. The team provide a confidential, efficient and effective service.