Childcare Offer for Wales - Who is eligible for the offer?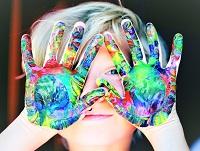 To access the childcare element of the offer parents and guardians must:
Live in Powys
Be employed or self-employed and permanently reside in Wales. Both parents/co-habiting couples must be working in a two parent family, or the sole parent in a lone parent family;
Earn a weekly minimum equivalent of:

16 hours at the national minimum wage (NMW/NLW)

For the purpose of the pilot, parents will need to prove they are working a minimum of 16 hours a week, through their earnings. There will be maximum earnings threshold of £100,000 per parent.
Where parents have separated but do not share equal custody of the child, the parent with primary custody will be eligible to take up the offer (if they meet the eligibility criteria). Where parents share equal custody one parent will need to be nominated as the lead parent for the offer.
Parents, guardians, step-parents and live-in partners will all need to meet the eligibility criteria in order for a child living within that household to be able to take up the offer.
What happens if I or my partner loses our job?
Should a parent fall out of eligibility, a temporary exemption period of 8 weeks will be granted during which they will be able to continue to access the offer.
Exceptions to eligibility:
Parents who are temporarily away from the workplace either because of sickness or because of parental leave, including:
maternity leave,
statutory shared parental paid leave
adoption leave, will remain eligible to receive the offer as they are considered to be employed.
Where one parent meets the eligibility criteria and the other parent is in receipt of one of the following benefits, that child will still be able to access the offer:
Incapacity benefit
Carers allowance
Severe disablement allowance
Long term incapacity benefit
Employment and support allowance
National insurance credits on the grounds of incapacity for work or limited capability for work
Families where both parents are in receipt of the above benefits will not be able to access the offer.
Family and friends carers (also known as Kinship carers) are those who have taken responsibility for a child or step-child who is not their own because:
The child has no parents or has parents who are unable to care for the child;
It is likely that the child would otherwise be looked after by a local authority because of concerns in relation to the child's welfare.
Kinship carers can access the offer as long as they meet the earnings criteria to be classed as 'working', live in the eligible area and are caring for a child who is the correct age to receive the offer.
Contact
Email: fis@powys.gov.uk
Phone: 01597 826246
Address: Family Information Service (FIS), Powys County Hall, Spa Road East, Llandrindod Wells, Powys, LD1 5LG
---