Childcare Offer for Wales - Provider Information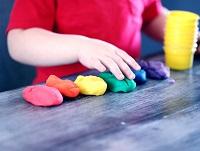 What is the Childcare Offer?
The new childcare offer will provide working parents with 30 hours of early education and childcare for three and four-year-olds, for up to 48 weeks per year. The offer will build on children's existing Foundation Phase Nursery (FPN) education entitlement during term time, and provide 30 hours of childcare for nine weeks of the holidays.
What does it mean for me as a provider?
Providing you are registered with CIW/Ofsted you could receive funding for eligible children accessing the offer in your setting. You will need to register as a supplier for the childcare offer.
Parents can choose to use any childcare provider within Powys provided that they have chosen to be a supplier for the offer on behalf of the local authority. Parents can choose to use providers from outside of the county. However, you will need to ensure that you register as a supplier.
Do I need to deliver the Foundation Phase to deliver the childcare element of the offer?
No. Some children will continue to access FPN education in maintained settings. Childcare providers do not need to deliver both the FPN education and childcare elements of the offer.
Do I need to be able to deliver the offer for 48 weeks per year to take part?
No. Parents can access the offer through different providers that best suit their circumstances. Providers who only offer term-time provision, or provision only in the school holidays, can still deliver the offer, depending on the needs of the parents.
How much will I get paid?
All providers will receive a rate of £4.50 per hour for children receiving the childcare element of the offer.
Can I charge parents a top-up rate?
No. You cannot charge hourly top-up rates if you'd normally charge more than £4.50 per hour.
Can I charge for food and additional activities?
Yes. If necessary, you can charge parents for additional elements such as food, transport and off-site activities which incur a cost. The Welsh Government guidelines state that parents should not be charged more than £7.50 per day (approximately 10 hours).
Is there funding available to support the delivery of the Childcare Offer?
Yes, the Powys Small Grant Scheme is available to all Powys settings who deliver the Childcare Offer. For more information, please see

application [644KB] and

guidance notes [624KB] or email childcareoffer@powys.gov.uk.
How will I get paid?
In order to ensure that you are paid on a monthly basis you will be required to submit timely claims reporting the number of hours taken on a weekly basis.
How do I take part?
In order to deliver the offer, you will need to complete the registration form here. If you have any difficulties completing the form, email gofalplantpowys@ceredigion.gov.uk
Where can I find out more about the Childcare Offer?
Visit the Welsh Government webpage where you can find out more about the childcare offer and answer some short questions: www.gov.wales/talkchildcare
You can also contact the Welsh Government at any time with your views:
E-mail: TalkChildCare@wales.gsi.gov.uk
Post:
Childcare Offer Team
Welsh Government
Cathays Park - 2nd Floor North
Cardiff
CF10 3NQ
Social Media: Look for the hashtag to join in the conversation online #TalkChildcare