Working in Children's Services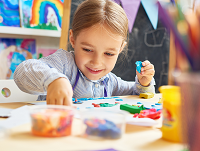 If you believe in the power of social work to change things for the better this is a great time for you to join Powys Children's Services. We're a fast improving service with a clear vision on what are good outcomes for children and how to achieve them.
We have changed the way we work to better support staff, with a real focus on early help and meaningful intervention and prevention. We've listened to our current workforce to shape our new structure to make it as strong and effective as it can be.
We believe the new structure will enable practitioners to have space to reflect and time to really work with children and families, as well as making caseloads manageable. We're continuing to implement Signs of Safety to support practitioners to engage with children, young people and their families, enabling them to achieve their goals and make the changes they need in their lives.
Naseema talks about her move to Mid Wales

Lee talks about the flexible working patterns Powys has to offer

Laura talks about the job opportunities in her team
This is an exciting time to join us and there are a great range of opportunities in these teams:
Front Door - This is the access point for Children's Services in Powys and is where families can come for Information, Advice and Assistance. It is also where referrals to Children's Services are received. The team gathers information, and with families and multi-agency colleagues we make decisions around eligibility for care and support and child protection. We ensure referrals are appropriately dealt with and acted upon in a timely way. From here, children, young people and their families are moved on to either the Support for Families team for early help, or to the Assessment Team, where it is clear that an assessment is needed.
Support for Families - We engage with children, young people and their families at the earliest possible opportunity to support them to make changes in order to achieve their family goals and prevent the need for statutory social work intervention. We work closely with our colleagues in health, education, housing and other partner agencies, including the third sector, to assist families to link into their communities.
Assessment Team - This is where social workers work with children, young people and their families to undertake Wellbeing Assessments and section 47 enquiries. We ensure that all strengths, needs and risks are captured and assessed so that intervention can be effective. Following assessment, some families may be stepped down to our early help team Support for Families, or progressed through for Care and Support.
Care and Support - These teams focus on children, young people and their families where there has been a Social Work assessment and they have been identified as needing additional services. This may be children in need of care and support or protection, families in the Public Law Outline (PLO) process or in court proceedings.
Through Care - In these teams, children who are looked after and care leavers are our priority. We want to be the best parent we can be and work to make sure children and young people have every opportunity to fulfil their dreams.
Edge of Care- This service will help to ensure that children can remain living with their families wherever it is in their best interests and safe to do so. This service provides intensive support to stabilise and support families to reduce the need for children and young people coming into care. If children do need to come into care the service will work with children and their families so that children can return home quickly and safely.
Rapid response - This team responds quickly to a family in need of help with intensive, direct support. This can include weekend and evening support.
Family Time - This team enables children and young people to spend time with their parents and siblings in a safe and supportive environment.
Check out our jobs Search and Apply for Jobs and consider this opportunity to join us in building something remarkable. #CaringCareer