Toilets in Powys
Definition: a public toilet is a facility that the public can use that may be in public or private ownership, within a variety of premises and which does not require the user to be a customer or make a purchase.
Powys County Council launched a Public Toilet Strategy in May 2019.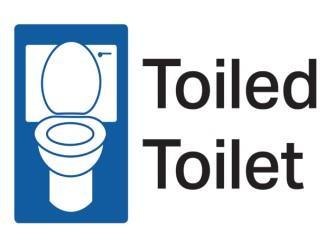 The aim of the strategy is to sustain and improve access to public toilets in a number of ways over the next few years working particularly with town and community councils (a number of whom already run a number of toilets across the county) and with retail businesses (a number of whom already offer customer toilets).
Some of the actions include:
opening toilets in council buildings (libraries/leisure centres) to the public
seeking to work with private cafes and retail type businesses to promote the "Use our Loos" campaign
investigating ways to use Section 106 agreements so as to provide toilet provision if a company were to build a new community/retail type facility in a Powys town
boosting baby and Changing Places facilities
publicising information about facility locations, opening hours, type of provision etc.

View our strategy [1MB]
Find a public toilet Please note: The spreadsheet providing information about toilets in Powys was gathered as part of the consultation exercise and was accurate at the time of print. It will be updated as part of the review process.
Welsh Government National Toilet Map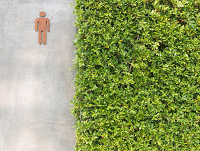 Welsh Government Remit:
The Welsh Government's is developing a mobile app (application), which will map out all public toilet provision in Wales. Watch this space for more information.
Non-domestic rate relief. As from 1 April 2020, standalone public lavatories will have their rates bills reduced to zero. See the Welsh Government website for more information.