Dealing with emergencies - Water Supply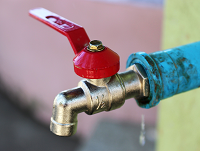 Dŵr Cymru Welsh Water is a not-for-profit company which supplies drinking water and wastewater services to most of Wales and parts of western England.
Hafren Dyfrdwy is a new water company for Mid and North-East Wales combining Severn Trent and Dee Valley water customers in Wales.
Private water supplies
Private drinking water supplies are water supplies which are not provided by the statutory water undertaker, but are the responsibility of their owners and users.