Llandrindod Household Waste Recycling Centre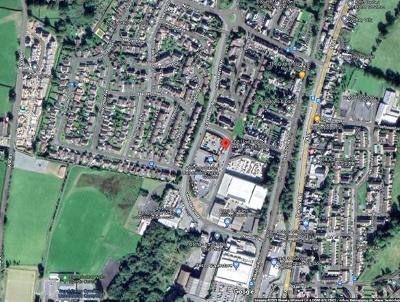 All five Household waste and recycling centres (HWRC) in Powys are now open, with restrictions.

Do not visit before reading the full list of restrictions : Recycling centres re-opening FAQ's

Please think carefully before you decide to visit the HWRC. Be prepared for long delays. Non-essential use puts yourself, other members of the public and our staff at risk from spreading the virus.
Opening Hours
Monday and Tuesday: Closed
Wednesday, Thursday and Friday: 9am - 5pm
Saturday and Sunday: 10am to 4pm
Bank holiday opening times
Llandrindod Household Waste Recycling Centre is open on bank holidays, except where these fall on the centre's closed days (Mondays and Tuesdays).
The site will be closed on Christmas Day, Boxing Day and New Years day.
Where to find us
Waterloo Road, Industrial Estate, Llandrindod Wells, Powys, LD1 6BH
Restrictions
Vehicles are restricted to a maximum weight limit of 3.5 tonnes.
Check what restrictions are in place and if you require a permit to access this site here.
Commercial Vehicles or Trailers
The Council operates a Commercial Vehicle or Trailer permit scheme at all Household Waste Recycling Centres in the County, this means that some vehicles or trailers require a permit in order to access the sites. Before you visit please make sure that you have read the terms and conditions of the policy to check if your vehicle or trailer requires a permit. Permits are free of charge and can be applied for online.
Please be aware that if you visit a site without the necessary permit you will not be able to deposit your waste.
Apply for a free CVT permit Commercial Vehicle or Trailer (CVT) Permits
Mixed Waste
In order to ensure that we maximise recycling at our Household Waste Recycling Centres the Council operates a 'no mixed waste' policy. This means that residents are required to sort their waste before visiting the sites, removing all recyclable material. Any resident bringing mixed waste to the recycling centres will be asked to sort this on site by site staff.
Proof of residency
Our recycling centres are paid for by Powys residents. You may be asked to provide proof of residency (such as a recent council tax or utility bill, or a valid driving licence) before being allowed to deposit any material.
What we accept
Plasterboard
We do not accept plasterboard at this recycling centre.
Asbestos
Asbestos is not accepted at any of the Councils Household Waste Recycling Centres. Residents are advised to contact a suitably licensed company to dispose of this material.
Everything Else
Please use the link below to find out what materials are accepted via the Councils kerbside collection or Household Waste Recycling Centres.
A to Z of waste and recyclable items
Pedestrians
Pedestrian access is not permitted at this site. If you do not have access to a vehicle please contact us at waste.contracts@powys.gov.uk
Garden Waste
We offer a Kerbside Garden Waste Collection for a small charge.
Apply for Garden Waste Service Garden Waste Collections
Trade Waste
Non-recyclable commercial waste is not accepted at our Household Waste Recycling Centres. Businesses are able to deposit their commercial recycling if they have a permit from the Council. To apply for a commercial recycling permit for your business please contact the Waste Contracts team on 01597 826680 or email waste.contracts@powys.gov.uk