Apprenticeships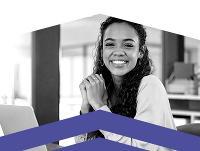 An Apprenticeship is a practical way of gaining a nationally recognised qualification and the much needed job-related skills, whilst working in a real work environment.
There are four levels of Apprenticeships that relate to different job roles:
Foundation Apprenticeships: there are no fixed academic entry requirements for foundation apprenticeships. However, some vacancies and standards may identify the value of relevant work experience, and subjects studied that would give students useful understanding prior to starting the apprenticeship. These may be Level 2 Certificates, Diplomas, or NVQs, as well as GCSEs.
Apprenticeships: these vary, but you may be expected to have completed a related Level 2 apprenticeship, Diploma or BTEC, or to have between three and five GCSEs (A*-C) or equivalent.
Higher apprenticeships: usually require relevant Level 3 qualifications, such as two or more AS/A levels, or related Diplomas or NVQs, as well as GCSEs (A*-C) or equivalent.
Degree apprenticeships: you'll be expected to have at least two A levels. Entry requirements vary, depending on the degree and apprenticeship job role you apply for. Specific subjects and grades may be set by the employer and university/college offering the degree apprenticeship.

Become part of our apprenticeship pool!
If you would like to become part of our apprenticeship talent pool and be contacted directly by the council should a suitable apprenticeship position at Powys County Council arise, please complete our application which can be found here.
To see if there are any current apprenticeship vacancies at Powys County Council please visit our recruitment website and search apprenticeship
In this video Jess talks about her role and apprenticeship journey at Powys County Council, 'It's the best thing I've ever done!'
Jess Watson, Apprentice - Workforce and Organisational Development

@PCCJobs