How to dispose of Clinical Waste
Infectious clinical waste is collected by Powys teaching Health Board. Please contact your community nursing team within your GP practice to set up a new collection.
What is infectious clinical waste?
Ask your doctor or nurse if you will be producing any infectious clinical waste. This should not be thrown away with your usual household rubbish.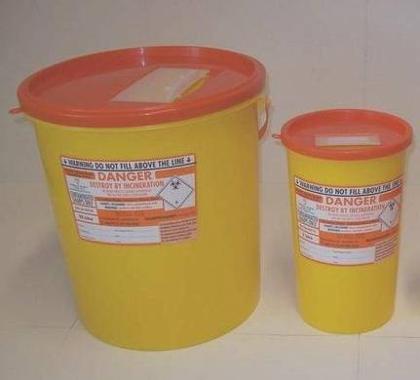 Infectious clinical waste includes;
used needles
syringes
blades
swabs
soiled medical dressings
Other items which contain secretions or excretions from a person suffering with an infectious disease.

Infectious waste should never be mixed with ordinary rubbish.
Incontinence pads, sanitary products, stoma bags or catheter waste should be double bagged and placed out for collection within your general household rubbish.