Need help with Benefits, Budgeting, Debt or Fuel Costs?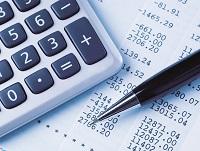 We offer free and confidential advice and support to you.
This is either by phone or personal appointment at home or your local Council Office or in your community to help you with:
Help you find ways to maximise your income
Welfare Benefits; help with applying for benefits, welfare grants, advice on your entitlements and ongoing support
Help you manage your fuel costs and find better ways to heat your home
Help you manage your debt situation
Discuss your options with new debt Breathing Space which could give you valuable time to find an effective and long-term solution for dealing with your debts and help you move forward
Help you manage your finances through budgeting better
We work in partnership with Macmillan Cancer Support and Department of Work and Pensions to provide specialist money and benefit support to cancer patients and their carers who are Powys
Our team are professionally trained and accredited to offer a range of money advice and support.
We also have a range of free tools to help you manage your money better too:

Find out more about the support Macmillan can offer