Well-being in Powys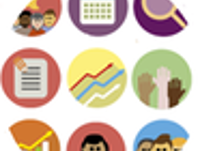 Well-being of Future Generations (Wales) Act

The Well-being of Future Generations (Wales) Act, which came into force in April 2016, is about improving the social, economic, environmental and cultural well-being of Wales.
The Act established Public Service Boards (PSB) for each local authority area, made up of the council, the health board, the fire and rescue service and Natural Resources Wales. The PSB is responsible for developing a local Well-being Assessment and Well-being Plan for the area. It details the actions that will be taken to address local issues and contribute to the national Well-being goals.
The first well-being plan has to be published by May 2018 after consultation with residents and other interested stakeholders.
Towards 2040, the Powys Well-being Plan
Well-being of Future Generations Act animation

A Future Generations Commissioner for Wales, Sophie Howe, has been appointed to provide advice and support to public bodies and Public Service Boards. This is being done through visits, reviews and research. The Commissioner also has to produce a Future Generations Report, which will take into account the views of the people of Wales and emerging research
Principles
Public bodies must demonstrate that they are using the sustainable development principle to shape their work rather than as an add-on. We can do this by showing we have considered the following 5 ways of working when making decisions.
Long term - taking account of how what we do now may affect communities and services in the future.
Prevention - acting to prevent problems occurring or getting worse.
Integration - considering how our well-being objectives contribute to each of the well-being goals, affect our other objectives, or those of other public bodies.
Collaboration - working with others to meet our well-being objectives.
Involvement - involving people in achieving the well-being goals, and ensuring that those people reflect the diversity of the communities in Powys.
The statutory members which make up the Powys Public Service Board are:
Powys County Council
Powys Teaching Health Board
Mid and West Wales Fire Service
Natural Resources Wales
The invited participants are:
PAVO
Dyfed Powys Police
Police and Crime Commissioners
Welsh Government
Probation Service
Brecon Beacons National Park