Play in Powys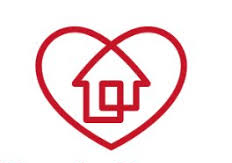 If you are an organisation who provides play opportunities, please add your information to Dewis Cymru. Dewis Cymru is the central portal for wellbeing information in Wales
"Children have the right to relax and play, and to join in a wide range of cultural, artistic and other recreational activities."
(United Nations Convention on the Rights of the Child, Article 31
Places to Play
Children will play anywhere at any time given the opportunity. As parents/carers, those working with children, young people, families and living or working in communities we have a responsibility to create the right conditions in which children can access opportunities for playing.
You can search for places to play in Powys, including open green spaces and outdoor designated play spaces.
More information about Play in the community can be found at websites and Facebook pages of the Community Play Services:
Play Resource Library
Play resource libraries offer services to local families, play projects and childcare providers. They offer the loan of a wide range of toys, play sessions for children and parents, information and advice about toys & play and a friendly meeting place for parents and carers
Accessing a play resource library can help children by giving access to a rich variety of high quality toys & play opportunities. It also provides toys suitable the abilities of children with additional needs and enabling children to develop vital skills by learning through play.
Mid & North Powys - Play Radnor host a range of projects at the Play Hub and beyond. They also deliver outreach and play projects, often in partnership with the other Play Networks or partner agencies. They operate a toy library and organisations or individuals are welcome to hire items for parties or events. Their hall is also available for hire. For more details please visit their website, call them on 01597 829440 or email admin@playradnor.org.uk
South Powys - Brecknock Play Network run a mixture of play sessions for children in the Brecknockshire area. These include open access play sessions (8-12 years), Pop Up Play sessions (0-4 years), Intergenerational Play sessions in care homes, Family Fun plus more. Please see facebook page for full details, call 07813 857474 or email brecknockplaynetwork@gmail.com.
Read our Powys' Play Sufficiency Assessment Executive Summary 2019 here
Download the full Powys Play Sufficiency Assessment Toolkit [1MB] here
Download the Play Sufficiency Assessment Action Plan 2018-19 [225KB] here