Schools Organisation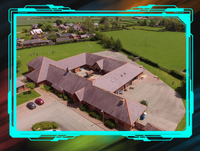 As part of the new ambitious ten-year Strategy for Transforming Education in Powys 2020-2030, we are focusing on four strategic aims:
Improve learner entitlement and experience
Improve learner entitlement and experience for post-16 learners
Improve access to Welsh-medium provision across all key stages
Improve provision for learners with special education needs / additional learning needs.
As this work moves forward, it may be necessary to hold statutory consultations in accordance with the School Standards and Organisation (Wales) Act 2013 to make certain changes. Projects associated with this work are displayed below.