How benefits are changing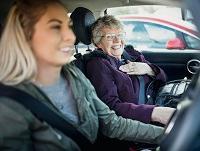 This page should keep you updated on relevant changes.
Universal Credit was introduced in Powys from 10th October 2018. If you or your partner are of working age and need to apply for benefit you must apply for Universal Credit.
If you qualify for a severe disability premium you can claim Housing Benefit and legacy benefits instead of Universal Credit
This means a couple where one of you is a pensioner and one is of working age. From 15th May 2019 you will need to claim Universal credit. Mixed Age Couples already in receipt of benefit are protected.
The Benefit Cap is a limit on the total amount of benefit you can get. The DWP decides if you are affected by benefit cap and it comes off your housing benefit entitlement first.
Are you or a member of your family disabled?
Do you have a child in the Armed Forces?
Joint Tenant?
You may be entitled to an extra bedroom
Has someone in your household recently passed away?
Could you previously afford your rent?
Pre 1996 tenancy?
If you receive Housing Benefit and have another child after April 2017 you may not get an extra allowance for them but you will qualify for another bedroom if applicable.