Report fraud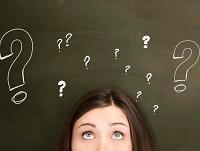 We have a Corporate Fraud Team who investigate fraud and irregularity allegations. These can include suspected council tax reduction and single person's discount fraud, blue badge, social care payments, housing/tenancy, right to buy, business rates, grants.
If you do not see the type of 'fraud' listed here that you have concerns about, please do report or contact us anyway to discuss, as we may be able to help.
We hold any information you give in the strictest confidence.
Please provide as much of the following information as possible to help us investigate your suspicions:
Names and detailed descriptions of the people you are reporting
Details of the type of fraud they are committing
How long it has been happening and where it has taken place
Any other relevant details - where they work or their vehicle details, household composition for example
Reporting fraud online is quick and easy. It helps if you complete as much relevant information as possible as we may not be able to investigate if we do not have enough details.
Report Fraud Online
Use this form if you suspect someone of committing fraud against Powys County Council, the information goes directly to the Corporate Fraud Team who deal with all reports of fraud seriously.
Report Fraud Online here Report Fraud Form
Housing Benefit Fraud
You should now report cases of housing benefit fraud to the Department for Work and Pensions (DWP).
Information and guidance on reporting Benefit Fraud
Report Benefit Fraud to the DWP Report Benefit Fraud to the DWP
Other types of fraud
To report identity fraud, online or internet crimes or corporate / individual fraud the police have a dedicated unit called Action Fraud which is a national reporting centre.
Report something to Action Fraud Report something to Action Fraud