Skip licence (on a road)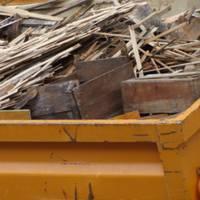 If you're carrying out building or maintenance work, you may need to put a skip on the road. The skip operator will need permission to place the skip on the road.
Application Form
What we will check
If possible, you should put a skip on land within the property boundary, but in some locations this will not be possible and we may give permission to put the skip on the road. Permission will only be granted to the skip operator.
Before we give permission, we will consider all aspects including safety and disruption to other road users. If we can't give permission for the location you ask for, we'll try to find a suitable alternative as close as possible.
Skips on the highway will need to comply with our requirements This includes:
siting the skip
skip dimensions
making skips visible to traffic
colour and markings
care and disposal of skip contents
lighting and guarding of skips
skip removal
After you apply
You should have a response from us within 7 calendar days of submitting your request. If you don't hear from us, please contact us using the details on this page.
Once we agree on where you can place your skip, we'll issue a licence.
Appeals
If you're unhappy with our decision, please contact us to discuss it. You can use the contact details to the right of this page.
Skip operators
If your company disposes of waste collected in skips, you will need a waste carrier's licence with the Environment Agency.
Register or renew as a waste carrier or broker

Contacts
Follow us on:
---