Childcare Offer Application Form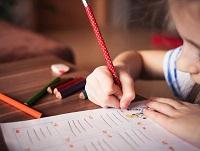 Coronavirus (COVID-19)
Follow this link for specific Coronavirus related advice and support regarding the Childcare Offer for Wales
Parental eligibility
To apply for the Childcare Offer you will need to complete an on-line application form that will be processed via Ceredigion County Council.
Please note the application form does time out. Please complete it in one go, it is not possible to save it and come back to it at a later point.
You are required to provide the following evidence in order to prove your eligibility for the offer:
birth certificate (long version) or
birth certificate (short version) with proof of parental responsibility
Proof of address - Council Tax Bill or a utility bill
Three months' pay slips
utility bill dated within the last three months
Your application will be processed much faster if you are able to attach your evidence to the application.
Self-employed parents:
If you are self-employed please provide a copy of your most recent self-assessment Tax return form known as SA103
If you are a relatively new self-employed person you will be required to provide proof of your Unique Tax Reference number from the HMRC. You will also be required to provide a projection of your income for the first year
To check when you should apply for the additional 20 childcare hours please see How can I access the funded childcare?
If you have any questions please email fis@powys.gov.uk
Application to apply for the additional 20 hours of funded childcare as part of the Childcare Offer for Wales
If you have any queries with your application form or you need to submit supporting evidence, please send to Ceredigion Childcare Team by email: gofalplantpowys@ceredigion.gov.uk or Tel no: 01545 570881