Rents and Bonds
How much rent can I charge?
The amount of rent you charge is up to you but it should be reasonable, based on the size and condition of the property. Remember that if it is not in line with rents being charged for similar properties in the area you are unlikely to attract a tenant.
What is Local Housing Allowance?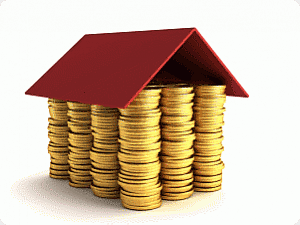 Local Housing Allowance arrangements set the maximum amount of Housing Benefit that can be awarded to a household based on the size of property (i.e. the number of bedrooms) they need. The rates are set locally and are published by local authorities. If the amount of rent you charge is higher than the local housing allowance entitlement of the household renting your property, they will be responsible for paying the difference.
Will Housing Benefit be paid direct to me?
Housing Benefit is generally paid direct to the tenant who is then responsible for paying the rent. However in certain circumstances, for instance if there are substantial rent arrears or if the tenant is likely to have difficulty in managing their financial affairs, payment may be made direct to the landlord. Visit the Powys County Council website for more information.
Can I keep the bond myself until the tenant moves on?
Since 6th April 2007 it has been a legal requirement for all deposits (for rent up to £25,000 per annum) taken by landlords or letting agents for assured shorthold tenancies to be protected by a tenancy deposit protection scheme. There are three schemes available, two of which are insurance-based and which allow the landlord to keep the deposit as long as they pay a premium to the scheme, and one custodial scheme which holds the bond on behalf of the landlord (free of charge) until the end of the tenancy.
Remember: You must give the tenant details about how their deposit has been protected within 14 days of receiving it. Failing to protect a bond/deposit can result in court action and a requirement to repay the bond and a fine of 3 times the amount of the bond. It may also mean that you may not be able to gain possession of a property at the end of the tenancy.
For more information about tenancy deposit protection visit gov.uk.
What if my tenant is struggling to manage?
Support can be provided to help people who are having difficulties with tenancy-related issues. Tenants in this situation should be advised to contact Powys County Council's Housing Service on 01597 827464.

Alternatively, the Housing Department may signpost you to other relevant organisations including Shelter (Tel: 0845 075 5005) and Citizens Advice Bureau (Tel: 08444 77 20 20). Support and advice regarding a range of issues such as budgeting/debts, benefit claims and mental health/counselling can be provided.

Contacts
Phone: 01597 827464
Address: Private Sector Housing, The Gwalia, Ithon Road, Llandrindod Wells, Powys, LD1 6AA
---