Support for Additional Learning Needs (ALN)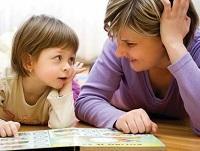 All children and young people learn at different rates and some may require additional support to achieve their goals and aspirations.
Those who learn at a different rate than the majority of their peers, may have an additional learning need. This might be presented in one or more of the below:
Reading and writing or maths
Emotional difficulties
Delays in their language development
Physical or medical needs or difficulties with sight and hearing
With many children and young people these additional learning needs are not severe or can be temporary, such as learning a new language. For some however, the challenges they face are going to be with them for some time and require the school, parents, the child/young person and the local authority, (sometimes with other agencies) to work together to plan, implement and review any additional support or provision they need. From September 2020 onwards this additional support will be called additional learning provision 'ALP'.
All Powys schools have access to a range of support services, so that they can identify learners who are having difficulties with their learning and provide them with the additional support.
Draft Additional Learning Needs Code
Welsh Government want your views on the draft additional learning needs (ALN) code and the policy intent for a number of other proposed regulations. To access the consultation documents please see the link below.
Welsh Government consultation on the Draft additional learning needs code

The pdf documents on this page comply with accessibility standards